Are you embarrassed to send people to your outdated website? Have you ever cried over your keyboard or lost sleep over diy website tech stress.
enough of that. i can help.
Crafted to convert.
Imagine visiting the website of your business hero. It's oozing with personality, easy-to-navigate, and perfect down to the last pixel. You instantly trust them and know you've come to the right place. Before you know it, you have your credit card in hand, ready to buy whatever they're selling.
What if your website had the same impact on your ideal audience?  It effectively communicates the value of your services, moves visitors toward your end-goal, and makes a lasting impression.

What would that do for your business?
benefits
Your life after launch…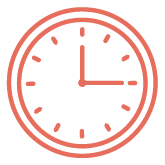 time for what matters
Free up time to focus on the parts of your business and life that light you up!

no more tech stress
Ditch the tears, headaches, and time wasted googling fixes for your diy site.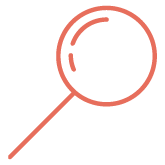 industry credibility
Stand out among your competition with an irresistible digital presence.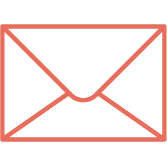 more conversions
Fill your inbox with inquiries from the kind of clients you've always wanted.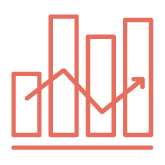 new growth
Take your business to the next level by looking like the professional you are.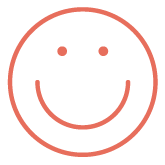 more confidence
Finally, send people to your website proudly and without hesitation.
"Working with Joan was a breeze! I had a vision for my site and she far surpassed what I thought was even possible. I've worked on many website projects and this was the easiest and most successful. Joan took the time to truly understand my business and to create a beautiful product. Every single aspect of the process was incredibly easy from booking to deployment. Joan is now my go-to for all of my website needs!"
"Excellent service and highly skilled! Our goal was to have an attractive user-friendly website that drives more traffic and educates customers about our services. Joan listened to my goals and turned those into an excellent website that exceeded my expectations. She is creative, detailed, and does a fantastic job! Thank you, Joan!"
"Joan is incredible! Very professional, so easy to work with, great at communication, and a genius when it comes to website design. She made the process so easy and I truly enjoyed working with her throughout this whole process. Joan went above and beyond and far exceeded my expectations. She was able to design a beautiful website that spoke directly to me and my business. So thankful to have met Joan! She is a true professional."
"Joan is amazing to work with! Her ability to guide her clients through the process and help them grasp a real understanding of website structure and design is wonderful. She is always available for questions and is a pleasure to work with! I would recommend Joan to any company; especially ones with little knowledge or understanding of website structure – she makes it easy!!"
Custom website packages.
You are one-of-a-kind, and so are your needs – that's why my website packages are tailored to suit your unique goals. If you're looking for a modern, captivating website that's thoughtfully designed to attract and convert your ideal audience, click below to start a conversation and get your custom quote.
premium wordpress website
intuitive website structure
google analytics tracking
faqs
Your questions, answered.
Who do you work with?
I work primarily with service-based business owners who have been in business for at least 1-2 years and have a firm grasp on their goals. Interior designers, marketers, consultants, coaches, wellness professionals, stylists, writers, Airbnb hosts, and other passionate service providers…you are my people.
You may have a website already, but it's a source of stress in your life and it makes you cringe to send people there. You are ready to invest in a website that's as legit as you are and partner with an expert you don't have to micromanage.
Is there a payment plan?
The cost of your project is broken into 3 parts. A 50% deposit is required upon signing to hold your spot on my calendar. The remaining balance will be broken into two installments. Payments can be made easily online by credit card or bank payment. I also accept check if that is your preference.
How quickly can you get started?
I usually book up at least a couple of months out, but reach out to confirm my availability! This system of scheduling projects in advance allows you enough time to complete your design homework before we start.
To get the best results, I recommend booking your project at least 2-3 months before you want to launch your site.
How to hold your spot:
Fill out the contact form on this page to start a conversation
We'll schedule a 30-minute introductory call to see if it's a good fit for everyone
After receiving and signing your custom proposal, you'll make your deposit to secure your spot on my calendar
How long will it take?
Project duration varies depending on the size and complexity of your site, but the typical duration is 4-6 weeks from project kickoff to launch. Timeliness of communication from the client, holidays, the number of revisions requested, and the amount of content support needed (if any) can also impact the timeframe. An estimated timeline will be included in your custom proposal so you know what to expect going into the project. 
Can we use Squarespace, Wix, or Showit?
I build exclusively with WordPress and the Divi Theme by Elegant Themes for all of my web design projects. Divi, a feature-rich and versatile drag & drop builder, is my go-to theme because it allows my clients the flexibility and confidence to make edits and additions as needed after launch. This means your website can easily evolve with your growing business over time! If your heart is set on Squarespace, Wix, or ShowIt, let me know and I would be happy to recommend some of my favorite designers for those platforms.
What will you need from me?
Once you've booked, I will send you some homework to complete before your project start date! This homework includes: completing a discovery questionnaire and compiling your website content, images, and branding files. Don't worry, I will offer guidance to help make this homework as painless as possible 🙂
Can you help me with content?
Absolutely! My website packages typically start with you being responsible for all of your own website content; however, if you would like help fine-tuning your copy or writing it from scratch let us know! I offer copywriting and content creation services that can be included in your custom website proposal.
What happens when we're finished?
Don't worry – I won't leave you hanging after your site has launched! We will schedule a live training session to go over how to use your new site, I offer 30 days of free technical support in case any additional questions come up after our training, and you will also have access to a library of helpful tutorial videos to refer back to as needed! 
Additionally, we offer affordable monthly support plans where we handle ongoing maintenance and updates so you can focus on running your business! View our plans here.
Do you offer ongoing support?
I do! In fact, I encourage it. I want you to get the most out of your beautiful new website, which is why I offer affordable Hosting & Maintenance Packages, available exclusively to Junction Creative Studio web design clients. Leave the technical stuff to me so you can focus on running your business! View plans and pricing here.
"Joan was absolutely phenomenal! Creating a website to showcase my brand is an extremely important investment for my business and it was a decision that I did not take lightly. […] Joan blew me away with her customer service and professionalism. She was always available to answer any question/need that I had! Her patience for me and her time spent really honing in on the perfect website for my brand did not go unnoticed. Joan truly cares about her client's goals and goes ABOVE AND BEYOND. I highly recommend contacting Joan as she is an incredibly talented web designer who will absolutely exceed every expectation you have!
"Joan is wonderful and designed a beautiful and modern site for me quickly and painlessly. Joan is incredibly detail oriented, creative, and patient. She goes way above and beyond and was always a joy to work with. I highly recommend her!"
"Junction Creative Studio has helped me bring my vision for our brand and website to life! It was important to work with someone who believed in the mission of The MAP Agency and to show support for women in the coding industry. Joan continues to exceed my expectations. I look forward to our continued partnership and growth!"
"I needed a website — immediately — for the launching of my most recent campaign for public office in Atlanta. With just one conversation with Joan, she understood both the concept and the timeline. In record time, she produced a website, which when I reviewed it, I only requested one change. It has proved very effective in the past 12 days, as we have received 225 contributions and raised tens of thousands of dollars. I could not be more pleased!"
Are you ready to elevate your business with a beautiful, effective website?