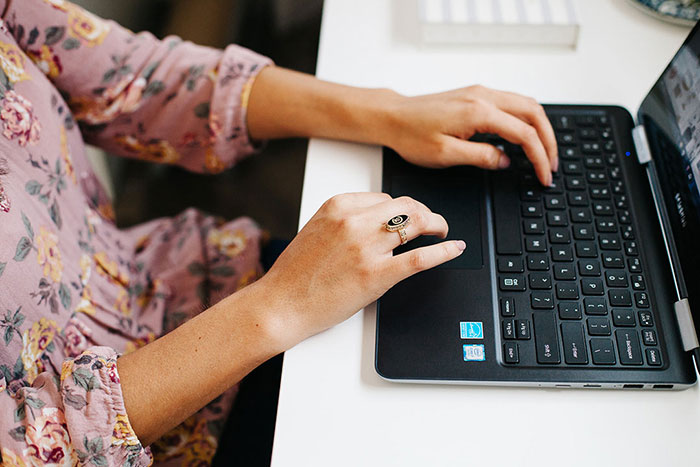 I know what you're thinking – Pinterest is yet another social media platform that I don't understand or have the time and energy to keep up with. Or maybe you use it all the time, just not for your business (crockpot recipes and chalk paint diy projects, I'm talking to you). But I'm going to let you in on a little secret – if used strategically, Pinterest could quickly become your website's top source of referral traffic. For free. Yes, really.
Here are several strategies you can employ to increase repins, and better yet, drive relevant traffic to your website…
Inspire your Audience with Actionable Ideas
People come to Pinterest for ideas and inspiration. Think about it…what do you find yourself pinning? Home decor and renovation inspiration, style and beauty tips, new recipes to try, branding ideas – the list goes on. The key is to help your audience turn those ideas into action, like making a purchase decision or subscribing to your newsletter!
Pretty pictures alone may not be enough to motivate a repin or, more importantly, click-throughs to your site! Try sharing helpful tips, tutorials, or step-by-step instructions to make your content more "pinnable".
According to Pinterest, home pins with lists, tips, and advice see up to 93% higher click-through rates, and similar DIY pins have 45% higher click-through rates!
Use Compelling, Vertical Images and Graphics
Remember, Pinterest is a visual platform. You want your image to stop your audience in their tracks as they mindlessly scroll through their feed. Attention-grabbing, non-busy images are best for this.
Use images with a vertical aspect ratio. Pins are organized in columns on Pinterest, so portrait-style images take up more real estate and are therefore more likely to stand out. The Ideal ratio is 2:3 (or a minimum of 600×900 pixels).

"Lifestyle" images perform better than product shots. Help your potential customers envision themselves using your products by photographing them in beautiful, but relatable real-life situations.
Pro-tip: Consider adding a text overlay to images for added clarity! Adding easy-to-read text to your image can help give it context or explain its benefit when the image alone may not have.
Food pins with call-outs like "Easy No-Bake Brownies" and "5-Minute Dessert" have seen 23% higher click-through rates and 31% higher repin rates, according to Pinterest.
Optimize Your Pins and Pinterest Boards
Pinterest gets lumped in with social media platforms like Facebook and Instagram, but functions very differently. Much like Google and other search engines, people utilize Pinterest as a discovery tool by entering questions and topics into the search bar. Pinterest's algorithm then delivers pins ranked by perceived relevance and helpfulness.
So, what does this mean for you and your business? It means that you should be strategic about optimizing your boards and pins so that your content is more likely to rank for relevant searches.
Well-thought-out descriptions will make your pins more relatable, actionable, and searchable. Including targeted keywords in your pin description will help your pins show up in relevant searches – consider what your potential clients or customers might be searching for, and deliver content that answers their questions and inspires their curiosity (ex: "gin cocktail recipes", "cozy fall sweaters", "how to install a subway tile backsplash", etc.).
So how do you determine what keywords to target? One of our favorite methods is using the Pinterest search bar – start typing your main keyword and see what terms populate in the drop-down of suggested searches. These long-tail variations of your keyword are likely those searched most frequently.
Pinterest boards offer additional opportunities to appear in search results, so they should be well-optimized as well. As tempting as it can be to use cutesy naming conversions for your Pinterest boards, you can benefit much more from naming your boards strategically. Be specific and choose topics that are relevant to your audience. And remember to assign your board a "category" (using the drop-down in your board's settings) so it's easier for people to find your boards in broad category searches.
Pin Often and at Peak Times
Pinning a handful of images daily is much more effective than a one-a-week pinning frenzy. Time of day is also an important factor – users tend to be most active on Pinterest in the evening and on weekends, so try pinning during those times if possible for more repins and better engagement with your content.
Grow Your Following!
Your Pinterest following will grow organically with time as you pin more high-quality content, but it doesn't hurt to point people to your account too! Try inviting your Instagram and Facebook followers to follow you on Pinterest and include a link to your Pinterest account on your website, in your email newsletter, and in your email signature. You can also add a Pinterest share button to your blog or website to encourage users to pin your content themselves!
You see, Pinterest is more than just a social media platform. When used correctly, Pinterest is a great tool that you use to increase your website traffic, promote your products or services to your target audience, and ultimately grow your business. Try implementing a few of these tips and let us know if you see an increase in repins and referral traffic from Pinterest — we would love to hear from you!
Pin it for later!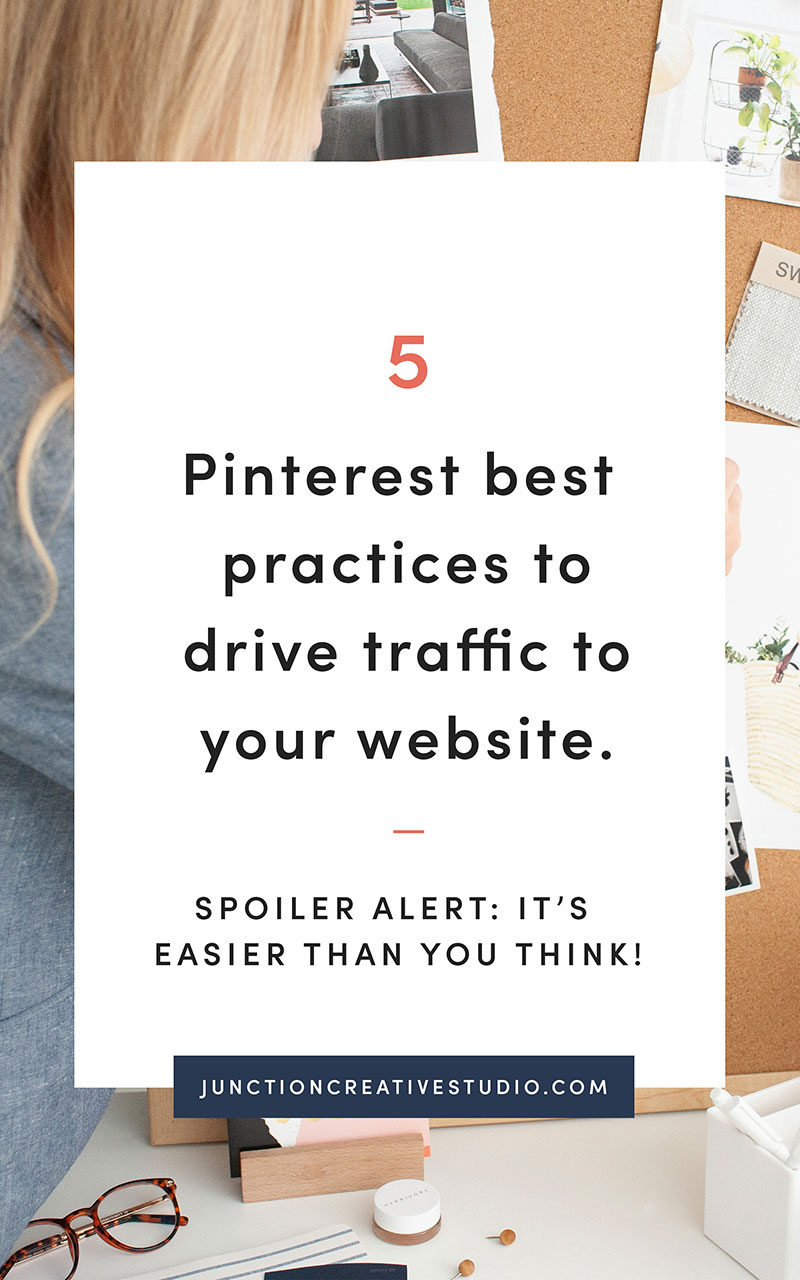 Now let's get pinnin'!