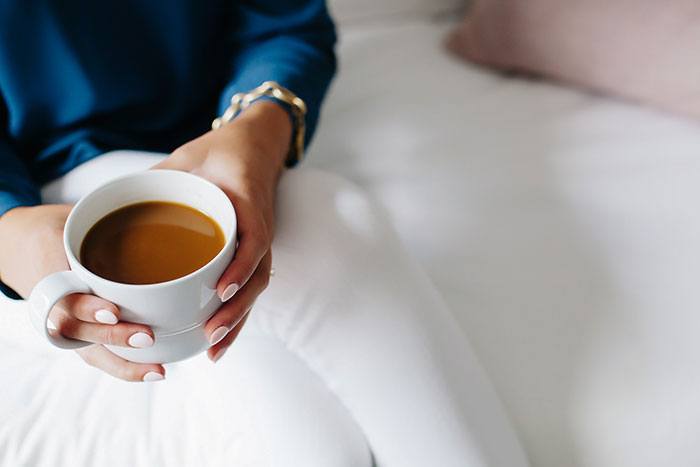 Throwing it back to a fun video interview from last year! Thank you to Holly Vanderwal of Cloud Nine Marketing for having me as a guest on your Facebook Live series, Coffee on Cloud Nine! I had a great time chatting with her about web design and what business owners should consider before hiring someone to help with their website build. The video feed is a little distorted at times because our Wifi signal was struggling, but the audio is consistent. Holly asked some excellent questions, so I hope you find the information helpful!
I strongly encourage you to visit Cloud Nine Marketing's Facebook page to check out more interviews with Greenville entrepreneurs on insightful topics like branding and networking.
Coffee on Cloud Nine Interview
If you get sick of listening to me talk, below are digests of a couple questions we covered! Please forgive my run-on sentences…transcribing my casual speak into written content was more difficult than I expected.
Holly: What's the difference between a web developer and a web designer?
Joan: That's a great question and the oversimplified answer is that a designer focuses on the front-end of your website. They're concerned with the big picture aesthetics like typography, color palette, and layout – everything the end user sees on a website, while a developer specializes in the backend code that makes the website function properly. That said, there's a significant overlap between the two. Many designers have a working knowledge of code like HTML and CSS, and likewise, there are many developers that have an eye for design and do a little bit of both.
If you're a large business who requires a highly-custom website with advanced functionality (for example, a high-volume e-commerce site like Amazon, a membership site like Weight Watchers, or a booking site like Priceline), you will likely need somebody that's highly specialized in both areas. You can either hire a website designer AND developer or an agency team with diverse expertise.
But most of us in the small to medium-sized business space just need a simple, professional website to market our services — a handful of pages that outline what our business is about, what we offer, and how to contact us. Even features like blog functionality, custom forms, and an online shopping cart are very accessible without the need for a highly-custom website build. For this reason, you may choose to work with one person who has a combination of design and development skills. A website designer who has a working knowledge of code and is experienced with a CMS like WordPress or Squarespace can start with a template and customize it to fit your brand and needs — a much more affordable option for most of us. The added bonus? If your designer is working with a CMS like WordPress or Squarespace, you will be left with a back-end that's very user-friendly, empowering you to manage most needed updates yourself after launch (as opposed to being dependent on a developer anytime you need basic edits).
Holly: What should you look for in a WordPress web developer?
Joan: First I would recommend looking for someone who's a great listener and who asks a lot of questions. As a small business owner, a new website is likely a major investment for you, so you want somebody who has your goals and best interests at heart. A creative person may be ready to hit the ground running to design a beautiful website for you, but a beautiful website doesn't do you any good if it doesn't accomplish your business goals and attract the right audience. If your website designer or developer doesn't interview you at the start of the project or provide you with an extensive exquestionnaire to get to the meat of what you want your new website to achieve, that is a red flag in my opinion. Another important thing to look for is someone who makes suggestions throughout the design process. There's a good chance you don't know exactly what you want in a website and that's why you hired a professional in the first place, so a great designer/developer will not only ask you questions but also be proactive in making suggestions about things you perhaps haven't considered for your website.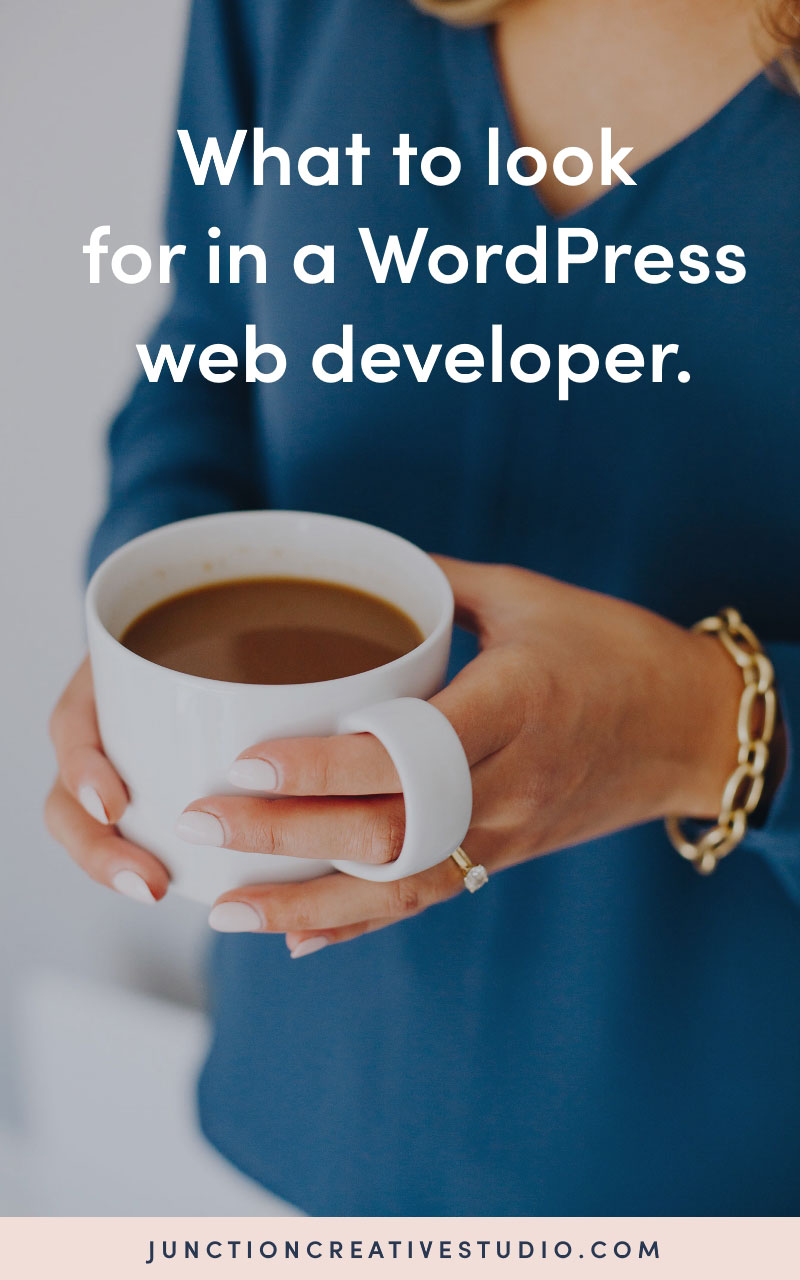 Another characteristic I would look for is somebody with an eye for design and detail, especially if you're dealing with somebody who's a developer-only by trade. I see this happen to a lot with clients who reach out to a tech-savvy friend or a family member for help building their website – that's fine, but that person may not have a diversified set of skills. For example, back when I was working in digital marketing, I had several people that I worked with who were really savvy coders. They were wizards with troubleshooting technical problems, but the end result often looked…ugly, so I had to do a lot of hand-holding and give them specific feedback on things like spacing to get the design to look professional and consistent. If you work with a developer who also has a design eye, they're going to look out for those important aesthetic details on the front-end so you won't have to do all that back and forth to get design inconsistencies addressed after the fact. As for the attention to detail side of the equation, I mean somebody who's willing to not only build the website, but also to test it thoroughly to make sure it's compatible with all different website browsers and devices, that your contact and opt-in forms work correctly, and that no links are broken between pages.
And the third characteristic that I would suggest looking for is somebody has a marketing brain and therefore approaches design more strategically. If you're just starting out, for example, you probably don't have an internal marketing team for your business. And if you're not very marketing brained yourself, you're probably looking for some help with that and may not have the resources to hire outsource marketing strategy. So, if you hire somebody who's a designer/developer who has a marketing background and approach to their design, then you'll get a lot of advice and expertise that you might not have otherwise gotten — somebody who's going to make recommendations about how you put your content together, where you should include buttons, high-opportunity keywords to target, what call-to-action to use to generate the leads that you want, etc.
If you're considering investing in a new website for your business, we would love to talk to you! Contact us today to start a conversation.