Pop some champagne and head on over to wendimatt.com to congratulate one of our clients on her new website launch! Wendi came to Junction looking to merge her two businesses (E and A Style and E and A Images) into one cohesive website that encompassed all the services she so passionately offers her clients. She wanted an authentic, down-to-earth, insightful site to give her clients a snapshot of not only her service offerings, but who she is and what they can expect when they hire her as a photographer or a stylist.
I really needed help, not only with building my website, but also with how I wanted to present my brand. I absolutely love my site and it's so much more than I even imagined it could be. – Wendi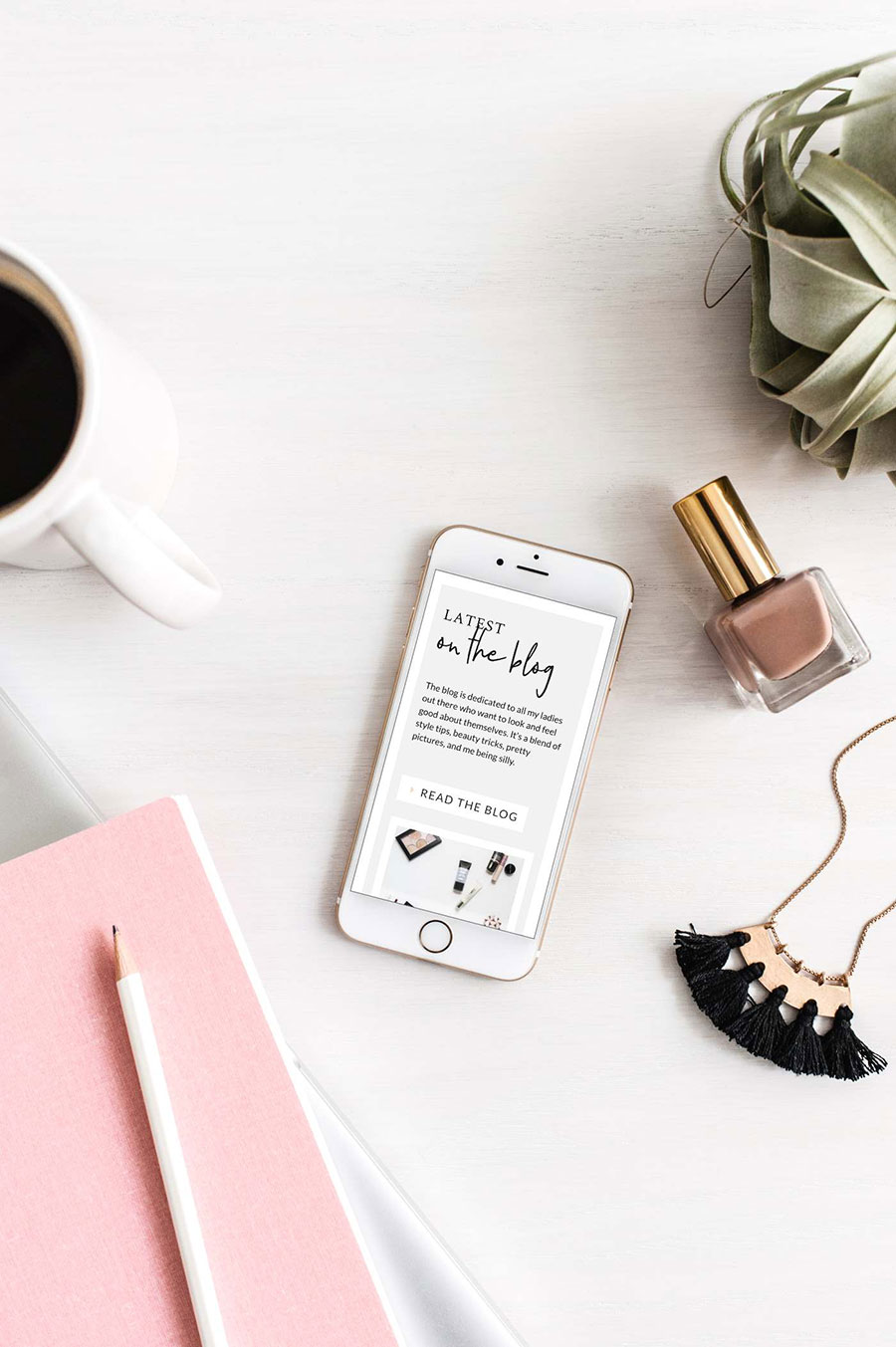 We had an amazing time working on this design, featuring lots of intentional white space and fun typography to highlight Wendi's fun personality and gorgeous photography. When you visit Wendi's new site, you'll find little tidbits about her life as a mom, testimonials from her adoring clients, and a portfolio gallery chock-full of inspiration. Read her blog to catch a glimpse behind the scenes at some of her shoots, and enjoy lots of style and beauty tips (including our personal fave – her Makeup 101 series). Wendi is full of love for her family and passion for her business, and her site captures the essence of that and more. As a mom who understands the messiness of life, a photographer who prefers to capture the real moments, and a stylist who genuinely cares for her clients, Wendi is a creative gal with so much to share.
The Homepage Design

Styling Services Page Design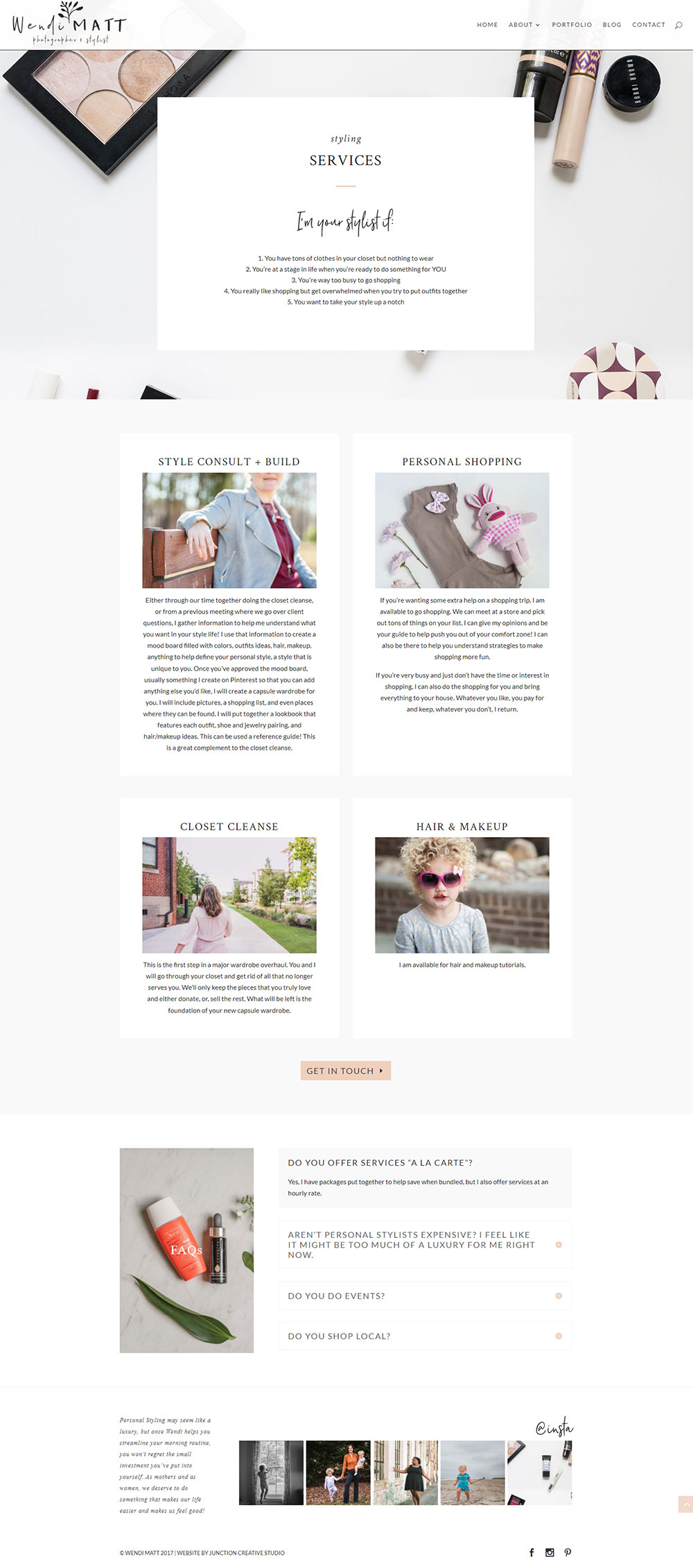 If you are like Wendi and need some digital help to lift your business off the ground, contact us and let's chat about doing just that!