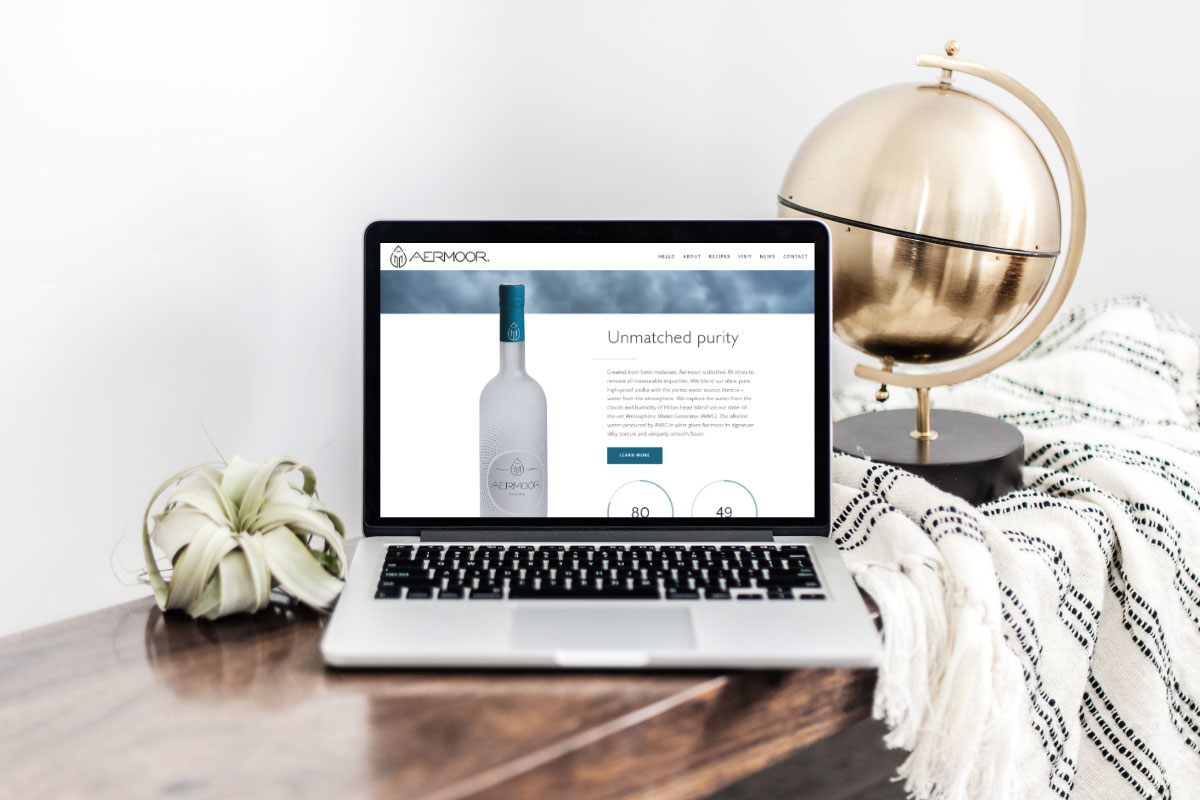 In the spirit of all the holiday parties on the calendar, we're especially excited to be launching a new site for Aermoor Vodka! Distilled in small batches and bottled by hand here in South Carolina, Aermoor is a cloud-sourced vodka that sets a new standard for purity and smoothness. Our goal was to design a streamlined WordPress website that, like the brand, exudes craftsmanship and ingenuity. The site features simple cocktail recipes (including a few for the holidays!), a spotlight on Hilton Head Distillery where the vodka is made, and details about the brand's state-of-the-art distillation process.
Here's a peek at the website on mobile…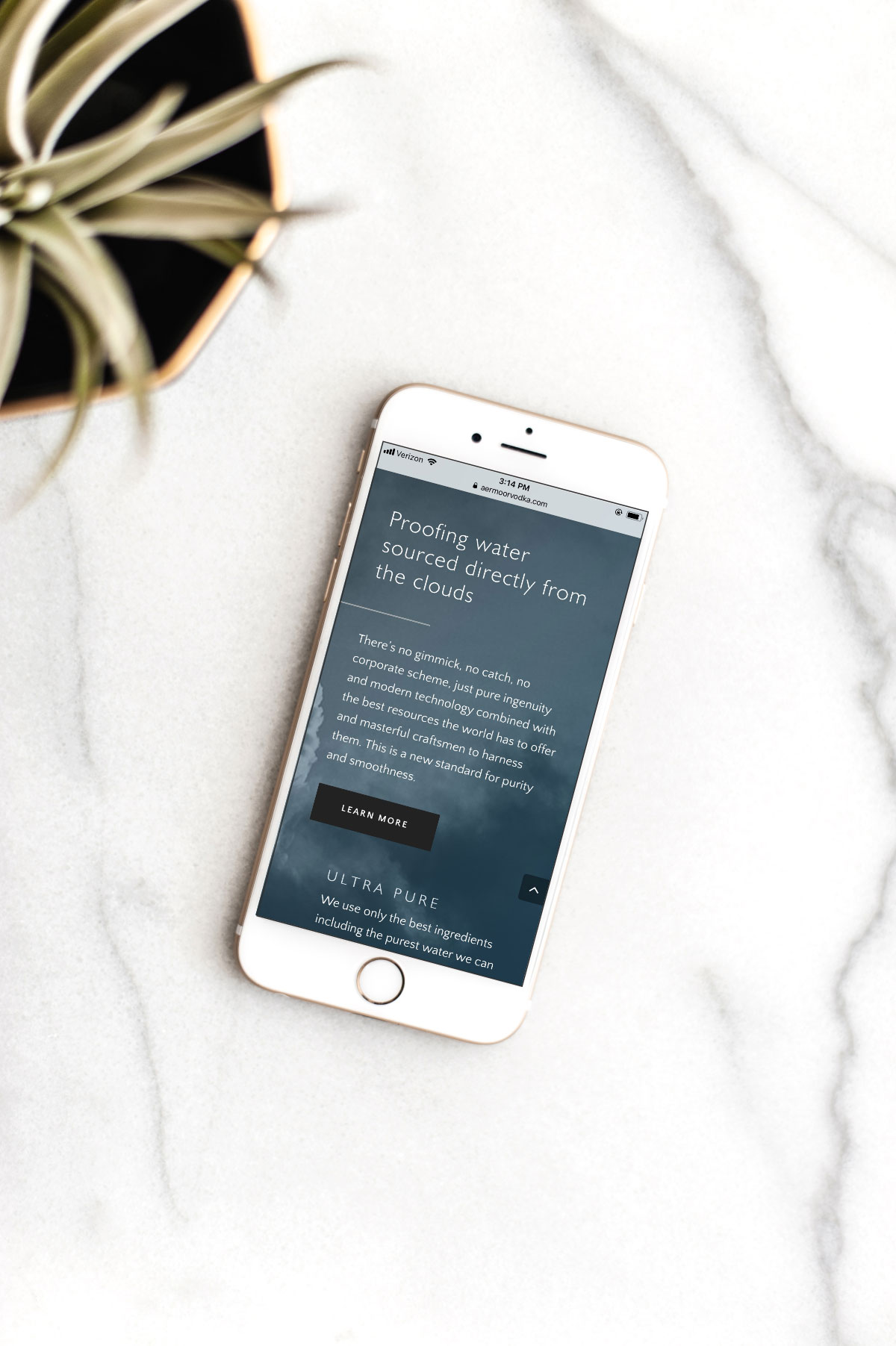 And the full homepage design…

If you appreciate innovation, purity, and undeniably smooth spirits, then head on over to 
aermoorvodka.com
 to read more about your new favorite holiday party plus-one.